Plasma Fibroblasting is a new cosmetic procedure to combat wrinkles, loss of collagen, and sagging skin. It is a non-invasive rejuvenation device that lifts and tightens the skin. As we age, the dermal layer of our skin thins and we produce less collagen, resulting in a loss of elasticity. These factors produce sagging and wrinkling of the skin. The Plasma Fibroblasting procedure targets a wide variety of skin conditions that used to be primarily treated with fillers or surgery. Now we have a new tool to add to our repertoire of non-surgical rejuvenation treatments.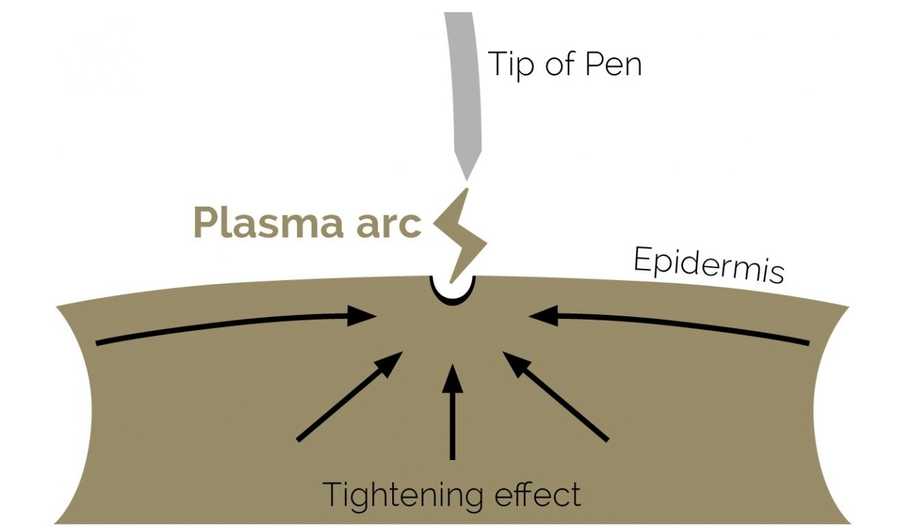 The Plasma Fibroblasting is an FDA approved therapy used to stimulate production of collagen in the skin. The device itself does not actually touch the skin but creates a tiny electrical arc from the tip of the tool to the skin. This causes a micro injury to the skin"s epidermal layer while simultaneously heating and disrupting the deeper dermal structure. Plasma Fibroblasting activates the body's natural wound response and calls fibroblasts to action, creating new collagen and elastin. Fibroblasts are the most common cells of connective tissue in the body that produce collagen, which keeps the skin taut and supple. This method can be used to treat multiple areas of concern without damaging the surrounding tissue.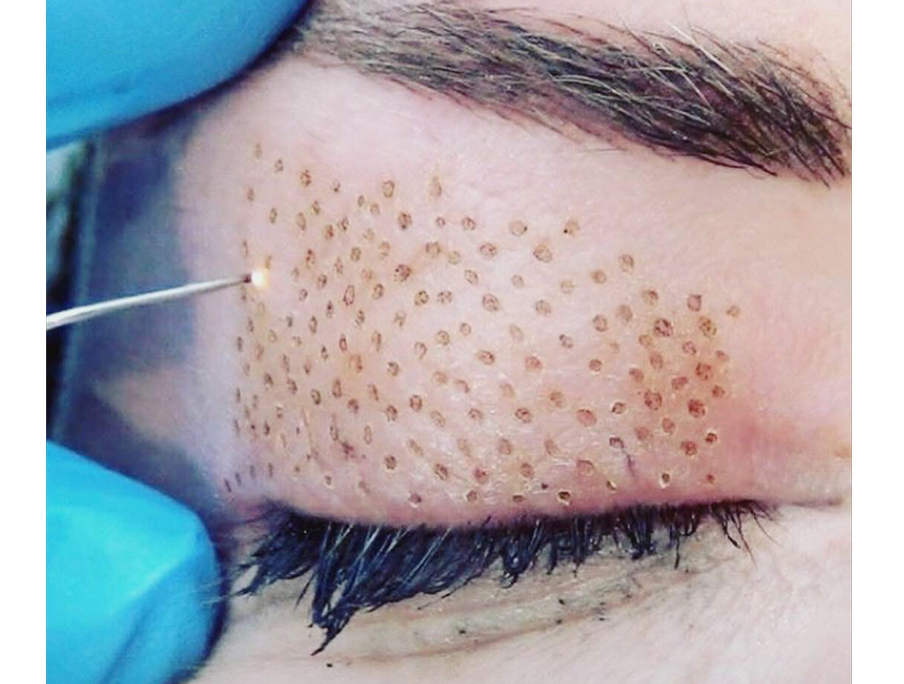 Fibroblast therapy produces excellent results for any area of the body, particularly the face and neck.
Brow Lift
Frown Lines - between the eyebrows
Forehead lines
Crow"s feet
Hooded upper eyelids
Under eye bags, crepey skin under the eyes
Nasal labial folds / smile lines – The folds that run from the sides of your nose down to the edge of your mouth
Smoker"s lines – vertical wrinkles on the upper lip
Marionette lines – The creases or folds that run vertically from the corners of the mouth down to the chin
Jowl / jawline tightening
Necklines
Acne scars
Stretchmarks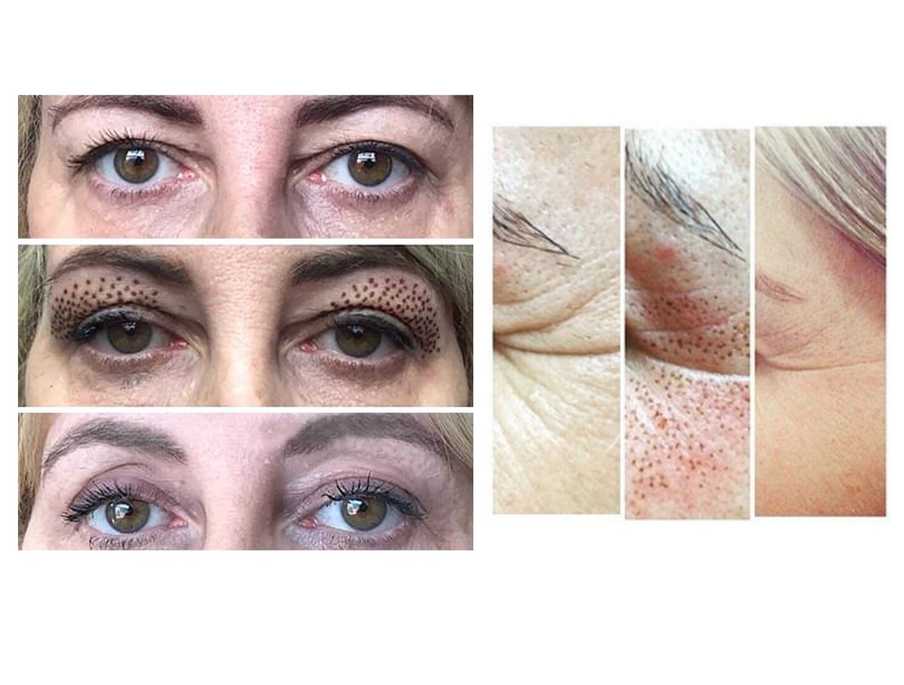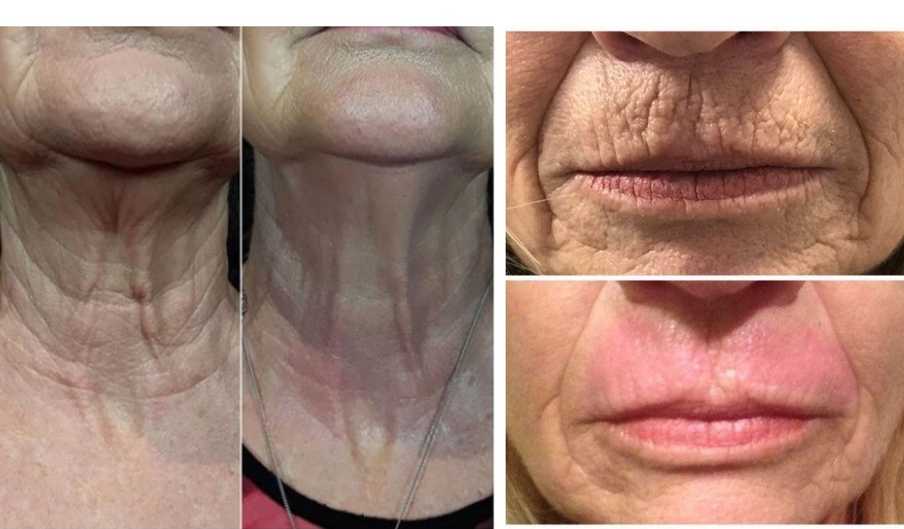 T
After treatment you may see immediate tightening, along with continued improvement over the next three months. Some cases may require more than one session depending on the desired results.
There IS downtime. "Downtime" is very subjective though, what "looks bad" or is "uncomfortable" can be very different from someone else"s perception.

Compared to cosmetic surgery, the downtime is minimal. However, the treated area will have visible markings that cannot (and should not) be covered with makeup for up to 2 weeks.
Redness, swelling and scabbing in the treatment area
Average of 8 days downtime on the face and neck areas
Average of 10 to 14 days on the body, depending on the area being treated
Swelling usually begins the day following your treatment, and peaks around day 3
After day 3, swelling subsides and scabs form.
Scabs normally begin to fall off around day 6 and 7 (for face and neck)

Please be aware that the days indicated are simply guidelines for average healing time. Healing time and results may be negatively compromised by not following the after care protocol. If your health is compromised in any way, or if you are a regular smoker, this can also extend your healing time and negatively affect your results.

Call Orchard Med Spa now for your Free Consultation to learn more! 303-284-4270