"The beauty of a woman must be seen from in her eyes, because that is the doorway to her heart, the place where love resides."  Audrey Hepburn
 
Facial rejuvenation is our business, our profession, our specialty, and our passion. We see beauty in everyone and it is absolutely true that the eyes are the gems of the face! Your personality shows through your eyes, and we want them to convey the brightness that makes you unique. Here are some of the many treatments that we love for keeping you looking fresh and beautiful.


Botox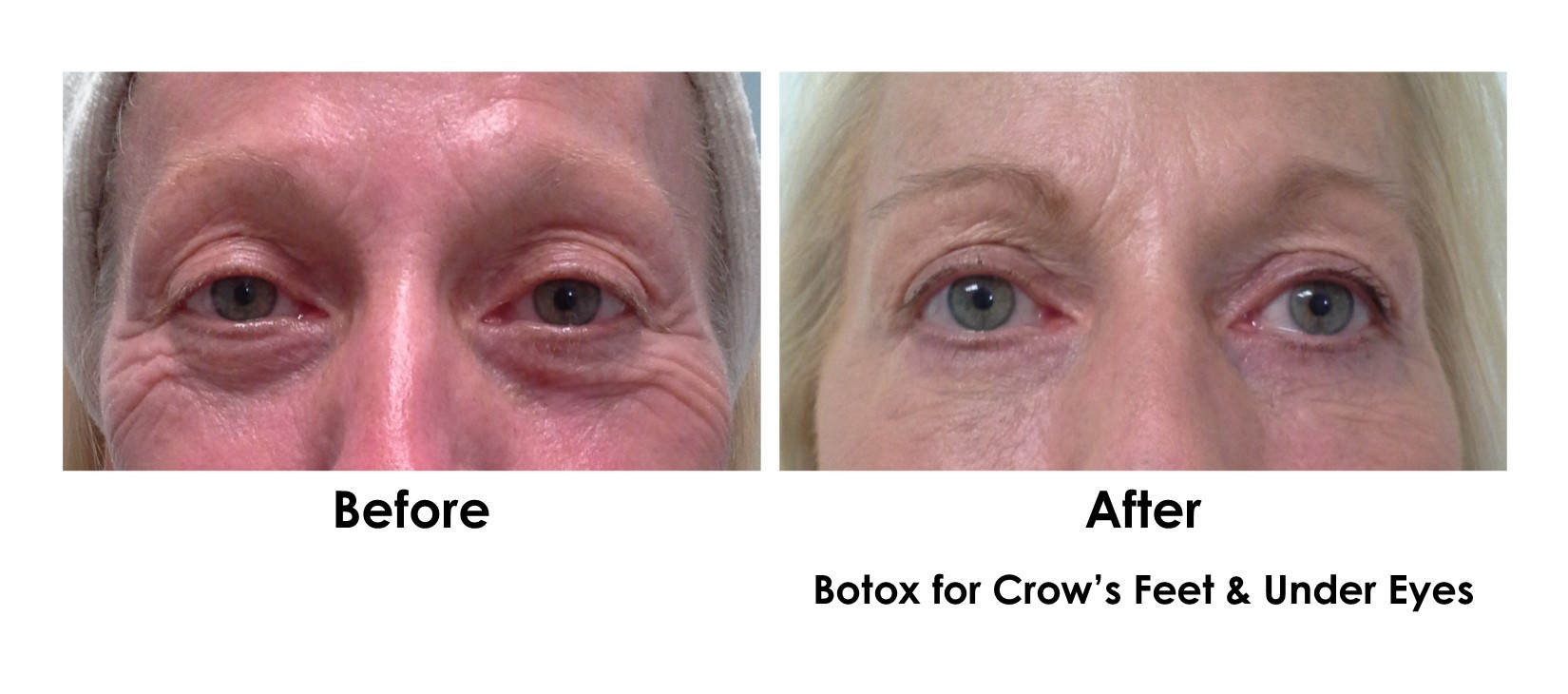 Lines around eyes created by our natural facial expressions can be softened with a quick Botox appointment that lasts up to 3 months. Botox can keep your face looking fresh with a subtle Brow Lift, which is one of our favorite looks when paired with treatment for Crow's Feet.  Botox can also be injected in the space between eyebrows, known as Frown Lines or "11's" creating a smooth and refreshed appearance. 
Botox is very customizable, some people love to be totally "frozen" with no movement in their forehead or between their brows, guaranteeing a poised appearance - the perfect poker face.  Others like to keep some more expressive facial gestures, looking more natural, while keeping those wrinkles in check. Talk to Lisa, our certified aesthetic injection specialist, about your preferences and she will guide you to your "just right" Botox look.

 
Hyaluronic Filler
If the area under your eyes has dark circles or bags, you may be a good candidate for cosmetic dermal filler. These hyaluronic fillers are soft gels injected beneath the skin to contour and replace lost volume. Filler technology has improved over recent years providing master injectors, like Lisa Manzanares, LME, CIS options for using advanced techniques to create beautiful correction to delicate areas creating a noticeable improvement instantly.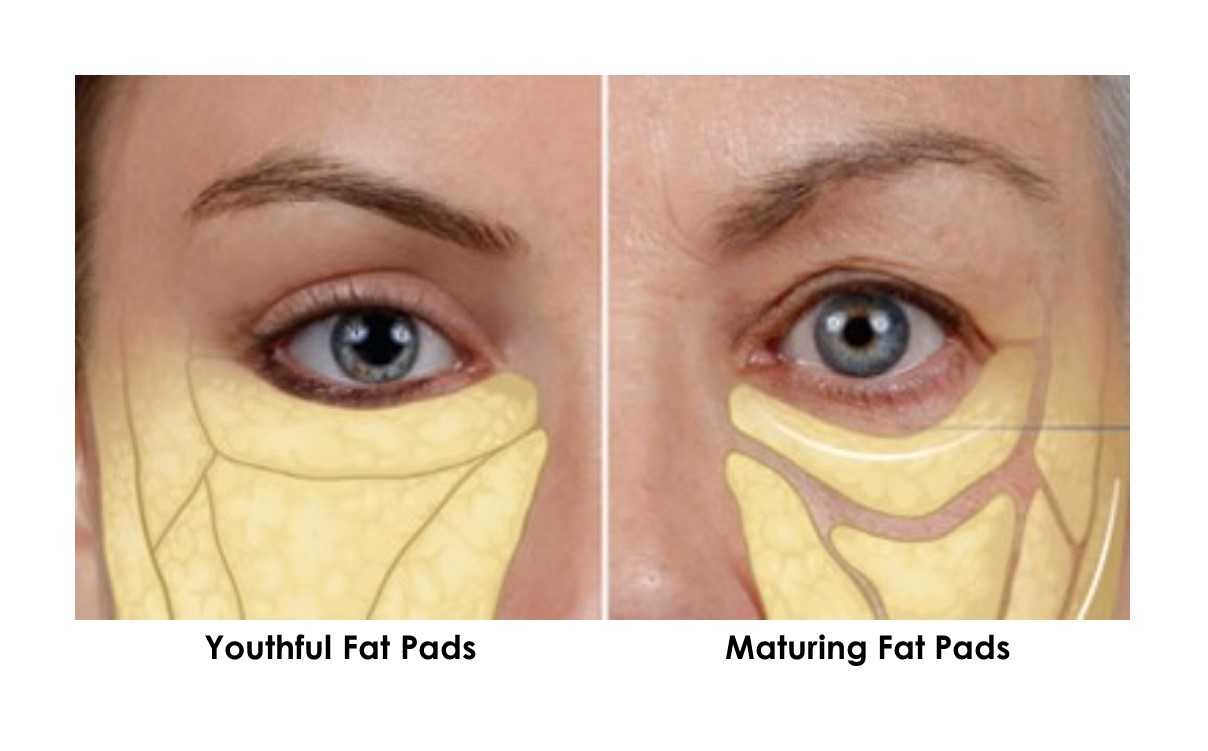 Our facial structure changes as we age, starting in our 30's. Two of the underlying structures that support your skin are bone and natural fat pads, both of which give you a unique face shape. Fat pads begin to shrink and sag as the years go by. Most of us will start to notice aging under eyes where a hollow or a bag will appear. In addition, the bone surrounding your eye socket widens, making dark circles even more exaggerated, even if you are well rested. There are many types of filler for different areas of the face, Juvederm Volbella or Juvederm Vollure are well-loved choices for aging soft tissues under the eyes.
Lovely lashes are another way to draw attention to your eyes! You can grow your own natural lashes longer and darker with Latisse - a staff & client favorite because it reliably gives amazing results. Latisse is a clear liquid that you apply to your upper lash line before bed, and in 6 - 12 weeks you will have dramatically longer and darker lashes! All hair grows in 3 stages, and Latisse prolongs the growth stage of that cycle so your lashes grow lush and long! 
 
Lash Lift & Tint

Want instant gratification? Our Lash Lift will have your lashes looking beautiful in about an hour. This in-spa treatment gives your lashes a lovely upward curl so that your eyes look more open . After treatment, the length you have in your natural lashes shows more. Combine this with a Lash Tint for deep black lashes! The results are semi-permanent, lasting 6 weeks or more depending on your lash growth cycle.


I.C.E. Kit (available for a limited time only!)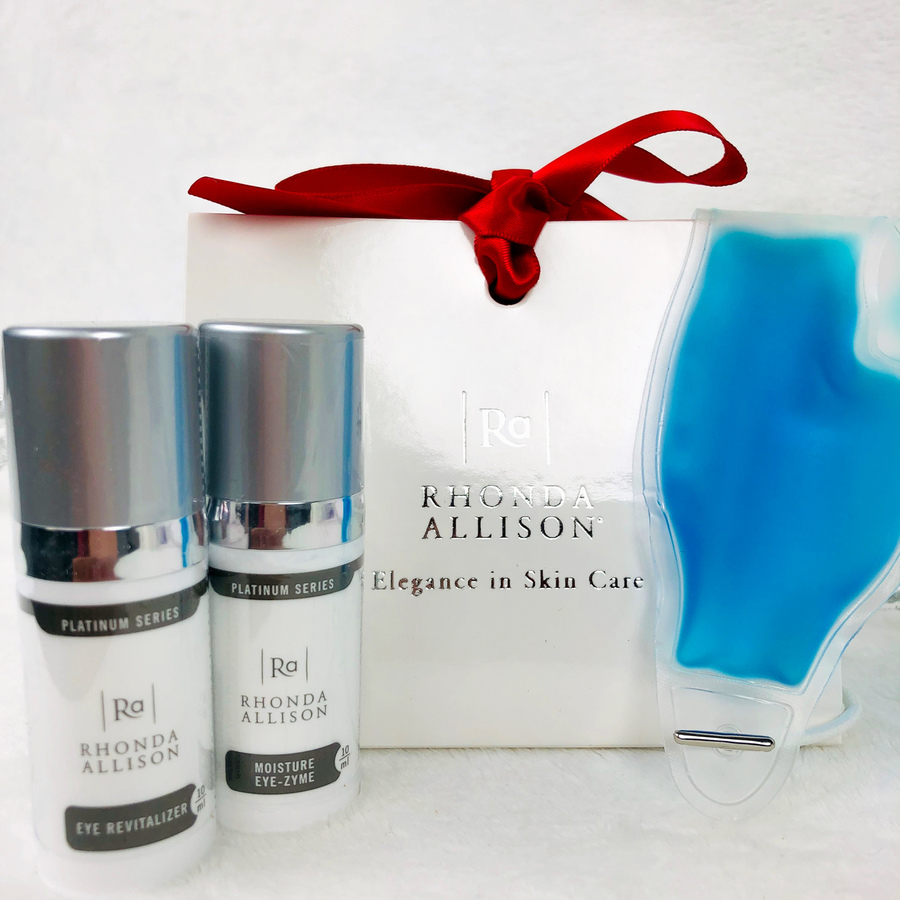 Don't forget about the delicate skin around your eyes! In-spa treatments work best when you are being good to your skin at home too. For a limited time we are happy to offer the perfect eye care kit from Rhonda Allison - Intensive Clinical Eye system. A moisturizing serum gives the delicate skin around your eyes the daily support it needs, and a moisturizing enzyme treatment can be used once a week to ease tired looking eyes. A reusable gel eye mask can be chilled and used as often as needed to soothe and relieve strained eyes. The perfect gift for yourself or your loved ones!